Howwe accelerated growth for PayEx
Executing strategy for results - PayEx
PayEx is a payments provider operating in the Nordic and Baltic regions. In 2017, the company was being prepared for sale, but its valuation in the market was significantly lower due to weak financial performance and slow adoption of a new generation of payment products, which were both highly profitable and widely adopted by their main competitor.
PayEx Achieves Significant Profit Growth in a Short Period
INCREASED PROFIT IN 36 MONTHS
To win, the company urgently needed to implement a payer centric & cross functional account approach. As with most our customers they knew what they wanted to do, but the performance management system in place didn't affect the change needed (PowerPoint and silo-based leadership).
From the implementation of Howwe in March 2018, Novo Nordisk has been able to align its teams around its growth vision and improve collaboration between Top Management and Sales Executives (done May 2018). As a result, Novo Nordisk changed from 5 years declining market shares to improving within 8 months and managed to grow its market share by 8% (+$23M) in only 2 years. This was the first initiative for Novo Nordisk, but Howwe is today used by the whole organization as the execution application for the strategy and business plan.
To win, PayEx needed to refocus their whole organization on their must win battles and move away from a silo-mentality and a lack of accountability. They used many different systems for performance management and business intelligence but couldn't make change happen year after year.
Since the implementation of Howwe in January 2016, Payex managed to move the bottom line from 4 to 10% (+$ 14M) EBIT, improve growth of their prioritized product segment with 12% (+51M) and improve employee engagement within the first 12 months. PayEx was sold to the largest bank in the Nordics who in turn used Howwe to drive the merger initiative.
Howwe was used in the operational merger and is now used by both PayEx and Swedbank to execute strategy and business plans.
Video in Swedish
Why we use Howwe
Join us as we talk to Raymond Klavestad, Vice President and Åsa Lundberg, Head of Business Governance at PayEx. They decided to start using Howwe to break a habit of setting too many goals, leading to a loss of strategic focus. They are using Howwe to steer and accelerate their initiatives and goal progress. Today, they achieve their high set targets and mange to maintain their focus on what's strategically most important.
Prioritize & Align
First, they prioritized and decided on their Most Important Goals during a workshop – to increase sales. The next step was to align the organization to support the overall most important goals in order to create focus, accountability and free up time. In only three weeks the organization was up and running.
Steer & Measure
The teams created Key Activities – which lead to a proactive behavior accelerated to reach the most important goals and acceleration results. Each team performed their Key Activities on a weekly basis. The Key Activities account for about 10-20% of available time. Leaders steer and support their teams in order to reach their goals – in time.
Commit & Visualize
Every team and function began holding a weekly acceleration meeting. In just three weeks, 90% of teams were operational and began taking ownership of the meeting agenda and adapting Key Activities to improve results. The CEO and management team observed increased leadership proactivity and involvement in daily goal management.
What other customers say about Howwe
I often compare Howwe with a magnet. We have a number of compass needles and we need to align them in the same way to get the force needed to drive change. That's one of the key success factors to make growth sustainable and how we accelerate growth with Howwe.
Kajsa Hedberg
PayEx uses Howwe as a tool to visualize and break down the most important goals and activities in our business plan. Everyone in the organization knows what to do to contribute to the progress based on their role.
Raymond Klavestad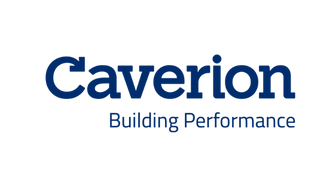 We learned the hard way that having too many goals prevents you from doing anything. It's simpler to work with a small number of goals and actually achieve them, that's why I started with the Howwe Way of Working.
Klas Tocklin
Let's talk​
Want to know more about how Howwe enables a proactive way of working and empowers the execution of strategy on all levels of the organization?